About Us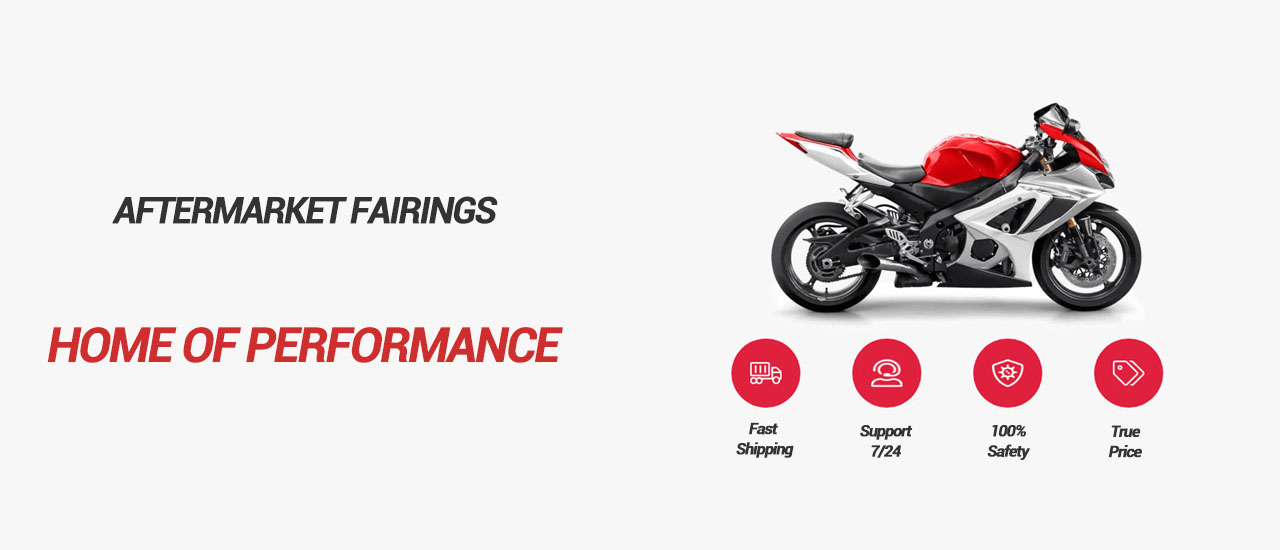 Being in the industry for more than 10 years, Right Fairings is the world's leading Premium Aftermarket ABS Injection Molded Motorcycle Fairings producer. Using ultra virgin imported ABS Plastic and our precision developed Injection Molding process, we are able to produce a fairing kit that is simply unparalleled in the market.
Right Fairings offers a service that other producers simply can't. Not only do we make the best kits in the business but we make those kits with a guarantee. All our kits are given a perfect fitment guarantee to give you piece of mind, no alterations, no drilling, no hassle. Our new fairings will slip onto your bike just as easy as your OEM ones slipped off.
Each and every kit that leaves our factory is made to order, usually it takes around 7-15 working days for the full production of a fairing kit. That process includes the molding of the kit, prep work and full professional paint process. Once a kit has been produced it goes through the quality control stage, which allows time for our professionals to use UV light to check the surface of every single part of the fairing kit for minor imperfections that can be corrected before shipment. Once a kit is finished, photos are the sent over to the registered email address to request approval of the design before dispatch.
Right Fairings is one of the worlds oldest Motorcycle Fairings producers, we were even around back in the days when it was common practice to produce motorcycle fairings using the compression molding process. Luckily we have come a long way since then and every singe kit that leaves our doors is Injection Molded allowing for a precise fitment, every time. Unfortunately most other fairing producers still use this process to make their fairing kits, even when advertised as injection molded. This is to cut costs, and with cutting costs comes cutting corners and with that comes a large reduction in the quality of the product produced. At Right Fairings, we don't cut corners, each and every kit that leaves our factory is made using the exact same Injection Molding process as OEM Fairings and painted using our unique seven step professional painting process.
Due to our superior production process and techniques, our motorcycle fairings are the most thick and durable aftermarket fairing kit on the market, ensuring that your going to have a fantastic looking fairing kit for years to come. With our special Heat Shield protection added to every side fairing that leaves our factory, your certainly protected against any and all heat emitted from your motorcycle.